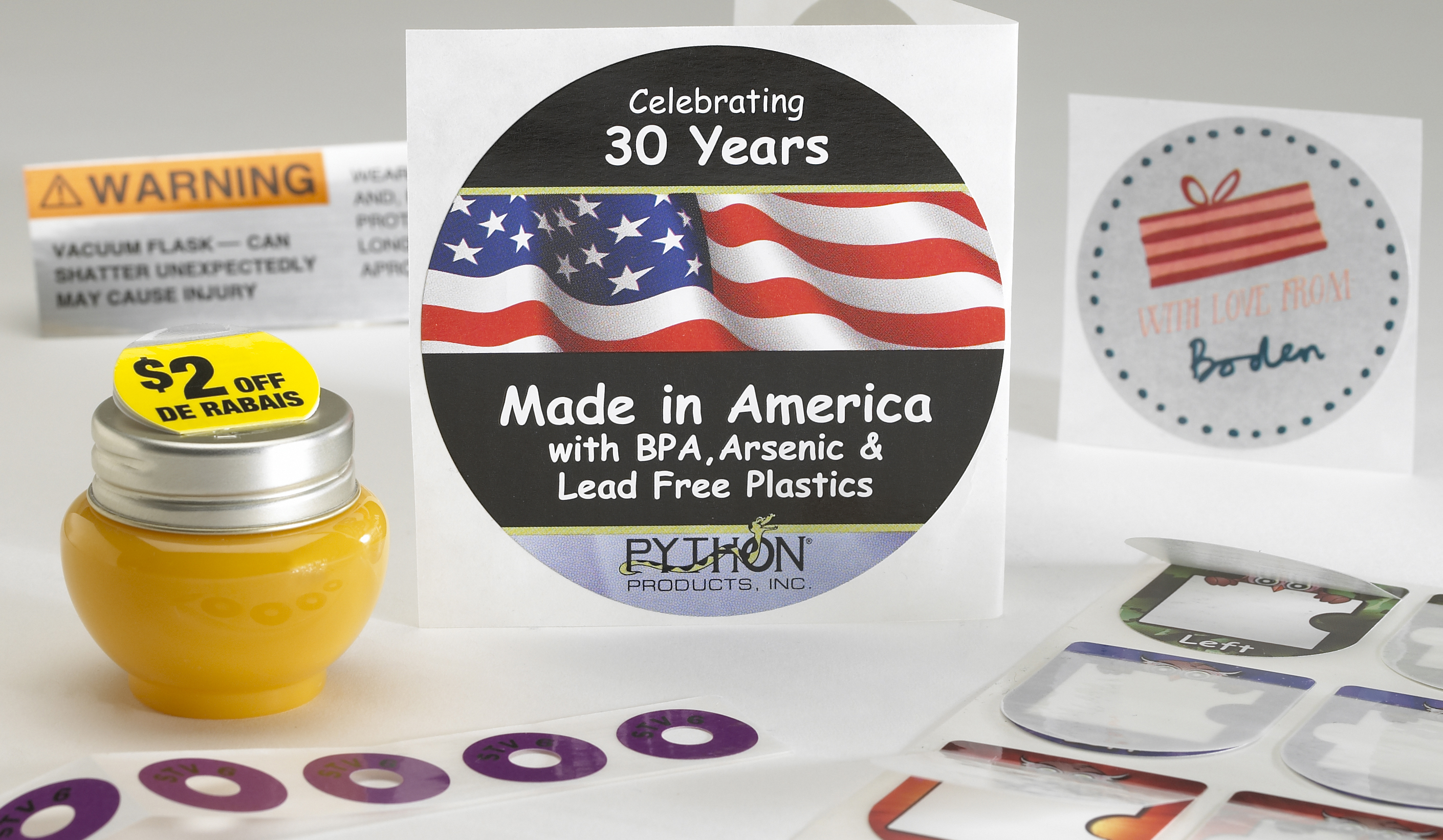 Pressure Sensitive Labels constitute more than 80 percent of all labels in today's market. These custom labels can be applied to food and beverage products, consumer goods, chemical containers, industrial enclosures, pharmaceutical bottles, and so much more. Pressure sensitive labels are a multifaceted label solution with limitless design possibilities that can be applied to nearly any surface. A pressure sensitive label, sometimes referred to as a self-adhesive label, has adhesive on at least one side. These custom labels are applied with light pressure, making them an easy and straightforward label solution.
Pressure sensitive labels cover a wide variety of product applications because they can be printed with a diverse range of inks and materials, including papers, films, and foils. PS Labels can be removable or permanent, depending on your product needs.
Why Use Pressure Sensitive Labels?
An eye-catching custom label adds value to your product and attracts customers. Custom labels can be printed with almost any technique and cut in any shape. The role of packaging and labeling has become quite significant as it helps to grab the attention of the audience and communicate critical information to the end-user. Promotional and functional features can be built-in, making them an effective marketing tool to connect with customers and drive sales. Here are a few advantages:
Adds visual appeal to your product
Creates a recognizable brand
Makes a strong first impression with customers
Communicates key product information
Drives revenue
Our Capabilities
Finding the best pressure sensitive label for your product can sound complex, but with ATL's knowledge and expertise with adhesives, materials, and printing techniques, you will be pleasantly surprised by how easy it all comes together. As a long time adhesive label printer, our team of innovative problem solvers is committed to finding the best solutions to meet your order requirements.
Unlimited color combinations.
Custom graphics with vibrant clarity.
Printing on a wide range of substrates - papers, films, foil, and more.
A clear, beautiful, durable finish with gloss varnishes, laminates, or matte varnishes.
Metallic, Pantone, UV, and water-based inks.
Types of Pressure Sensitive Labels