Leverage Our Knowledge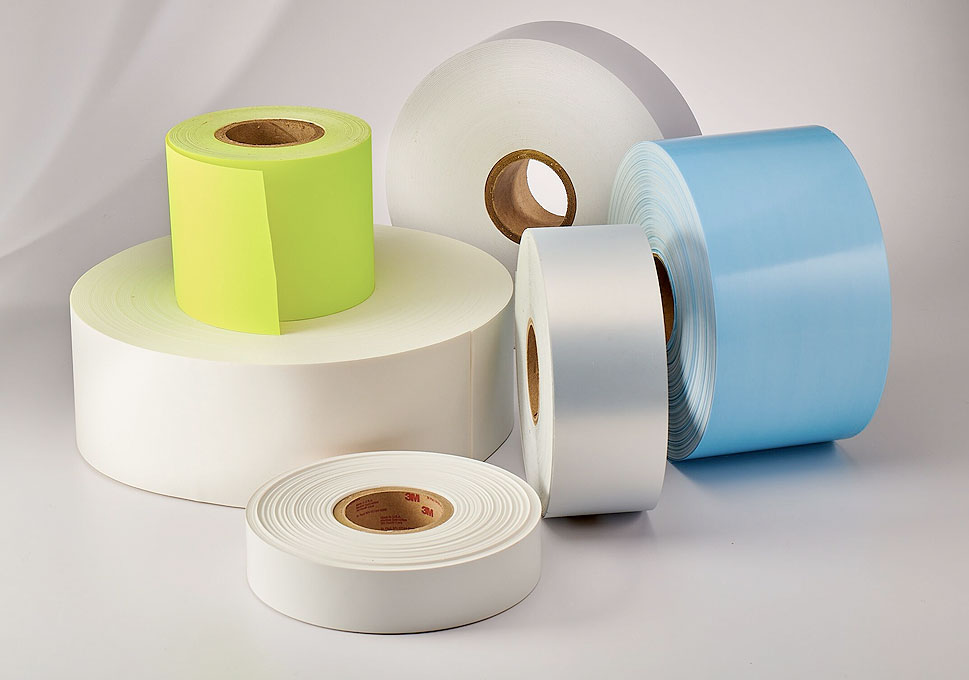 ATL can print and convert customer-supplied materials or assist in specifying and sourcing materials from leading suppliers with whom we have long-standing relationships. Let us know what your product and application requirements are for strength, fit, flex, impact, adhesion, chemical resistance, aesthetics, weight, life expectancy, assembly, and more, and we'll work hard to find the best solution.
We work in partnership with leading raw material suppliers to help customers select and optimize materials that best fit their application. We assist customers in choosing the right combination of materials for processing and product performance.
We convert plastic films, papers, foams, adhesives, and specialty materials that provide a wide range of physical properties and cover many custom product applications. Over the years, we have developed a deep understanding of how substrates, adhesives, and other materials interact during the printing and converting processes.
Films and plastic materials can be used in single-layer or multi-layer laminations with pressure sensitive adhesives applied to one or both sides. We can also island place adhesives in specific locations on a part during the converting process.