So Many Material Choices…Let ATL Help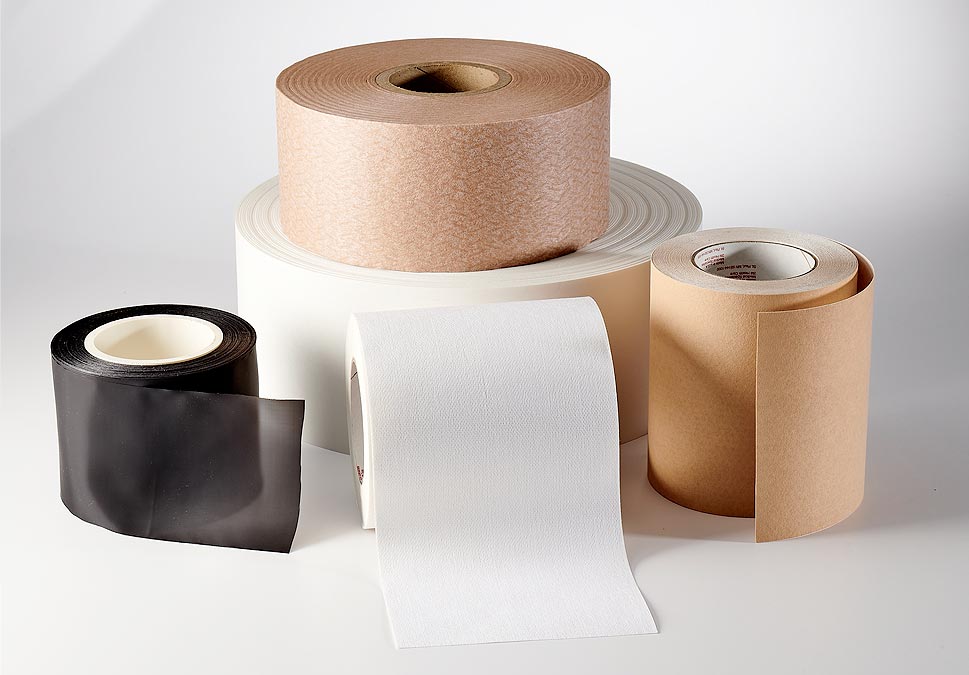 We work in partnership with leading raw material suppliers to assist customers in selecting the best materials that meet their application specifications and expectations. Choosing the right combination of materials is essential for both the manufacture and performance of the product.
At ATL, we print and convert paper, plastic films, foams, foils, tapes, and specialty materials with a broad range of physical properties that cover many custom product applications. Over the years, we have developed a deep understanding of how substrates, adhesives, inks, and other materials interact during printing and converting processes. Materials can be used in single-layer or multi-layer laminations with pressure sensitive adhesives applied to one or both sides.
Access this link for a reference guide to 3M materials.
Below is a list of the most common materials:
Plastic Films
Polyester (PE, PET, APET, RPET, & PETG)
Polypropylene (PP) – OPP & BOPP
Polycarbonate (PC) - Lexan
Polyethylene (PE) - HDPE and LDPE
Polystyrene (PS)
Polyurethane (PU)
Polyimide (PI) - Kapton
Polytetrafluorethylene (PTFE)
Polyvinyl Chloride (PVC)
Polyetherimide
Polyvinylidene (Kynar)
Ethylene Vinyl Acetate (EVA)
Synthetic Papers
Adhesives
Acrylic adhesives
Silicon adhesives
Stick-to-skin / medical-grade adhesives
Electrically conductive
Heat-activated adhesives & thermoplastics
Low-outgassing adhesives
Low surface energy (LSE) adhesives
Removable adhesives
Rubber-based & synthetic hot melt adhesives
VHB and UHA adhesives
Inks
Water-based, UV base, and metallic inks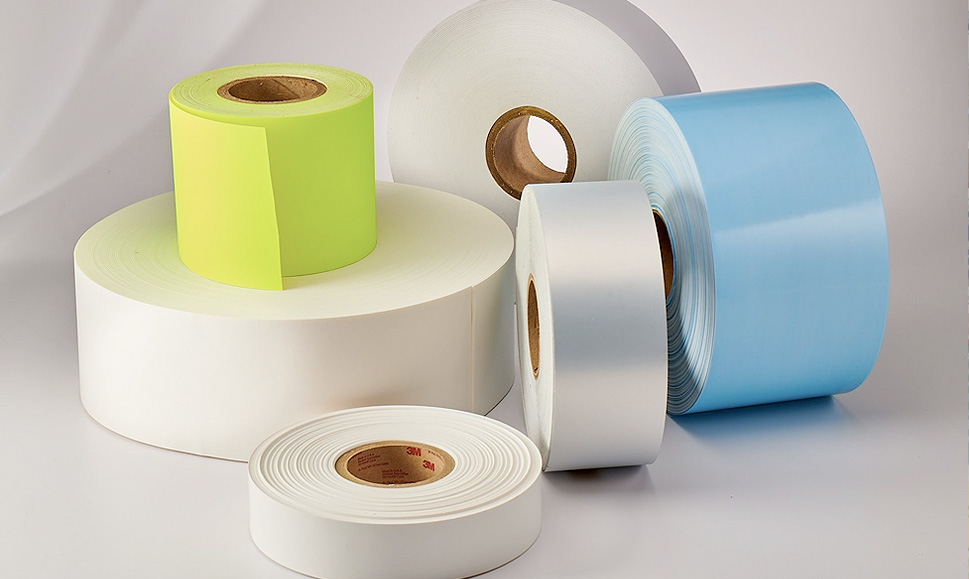 Paper
Matte white
Semi-gloss
High-gloss
Clear
Waterproof
Metallic
Kraft
Foil
Metalized
BOPP (white, clear, chrome, gold)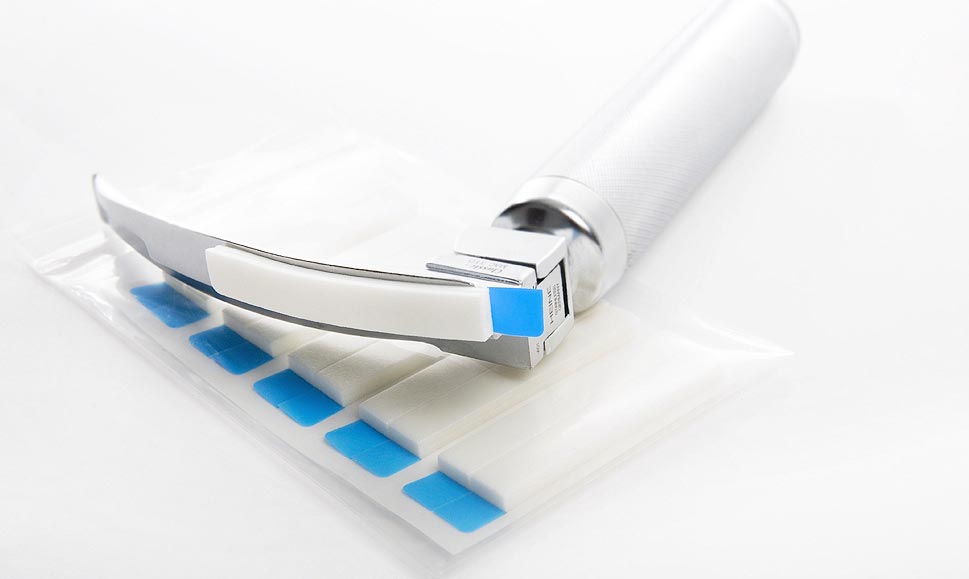 Foams
Open and closed cell
Polyester (PE, PET,APET, RPET, & PETG)
Polypropylene (PP)
Polycarbonate (PC)
Polyethylene (PE)
Polystyrene (PS)
Polyurethane (PU)
Neoprene
Silicone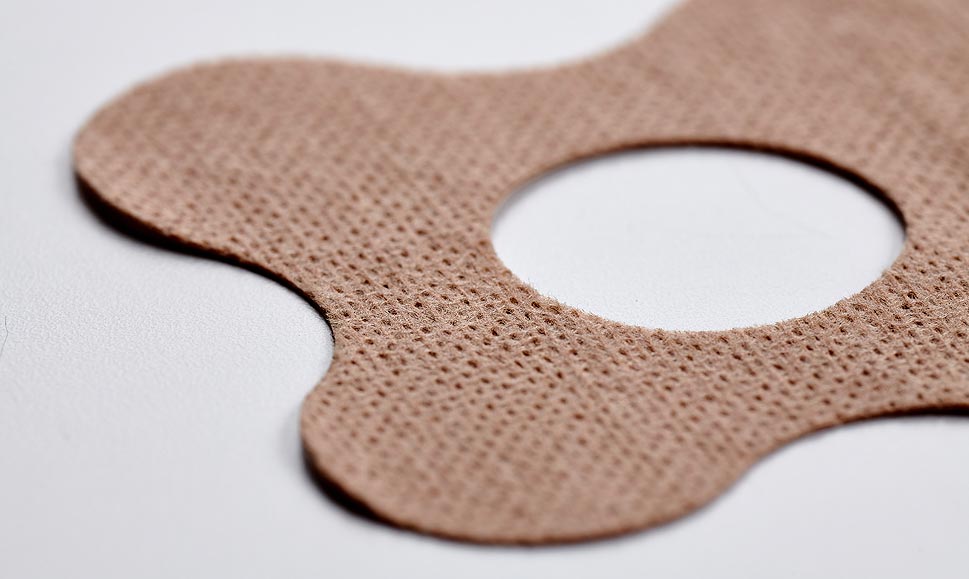 Tapes
Single-Coated Medical Tapes
Double-Coated Medical Tapes
Foam Medical Tapes
Medical Transfer Adhesive
Nonwoven Medical Tapes
Plastic Medical Tapes
Silicon Pressure Sensitive Adhesive Tapes
Woven Medical Tapes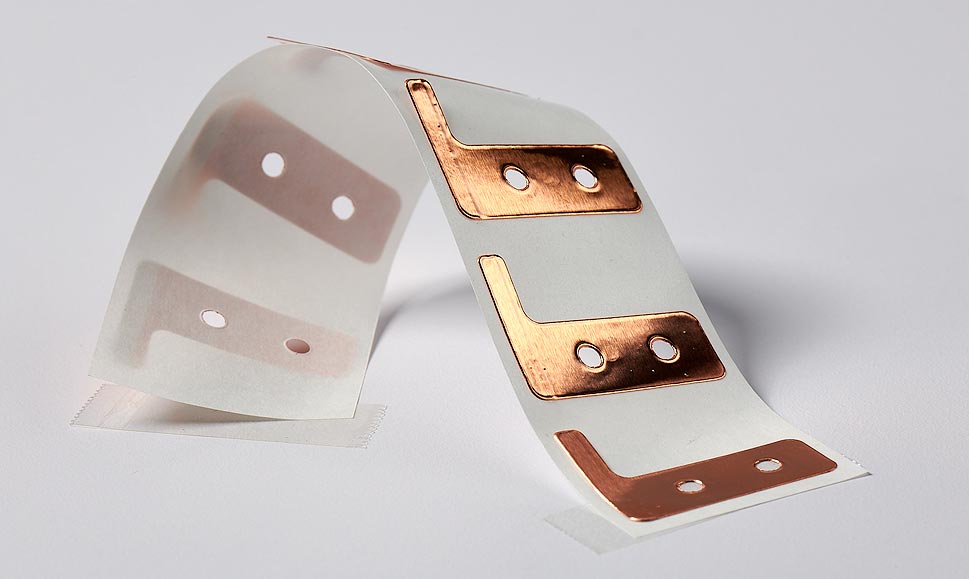 Specialty Materials
3M VHB Tapes
Conductive Tapes
Filtration Media
Foils – copper, aluminum
Hydrocolloids
Hydrogels
Non-wovens
Ostomy Tapes
Tyvek
Vinyl