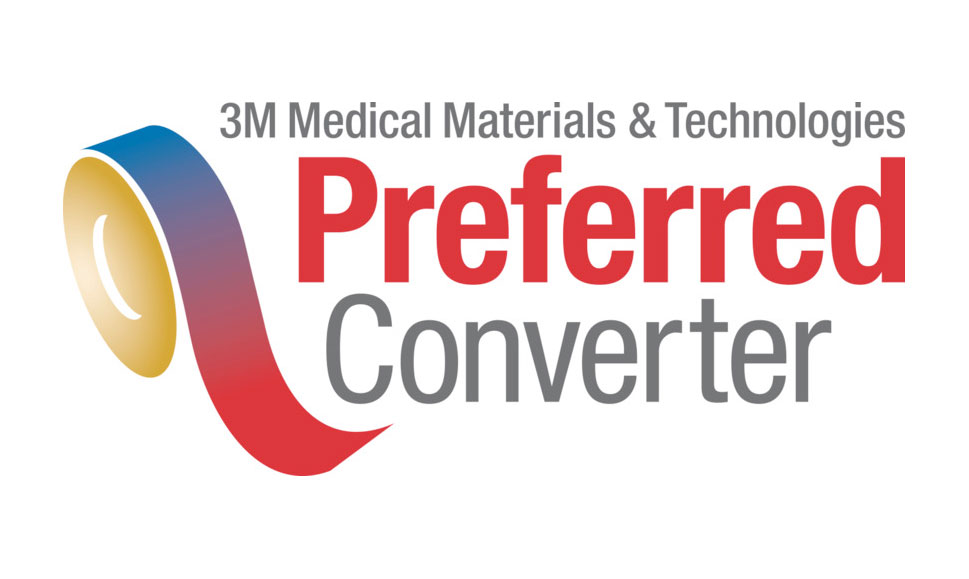 3M Preferred Converters must adhere to strict standards to be recognized as industry leaders in their field. ATL has been a member of this elite group of material converters for more than 20 years.
As a 3M Preferred Converter, ATL provides customers with technical expertise and support to help select and evaluate materials and adhesives for their new product ideas. Upon reviewing each custom product's specific needs, we are able to assist in finding the right material as we have direct access to 3M's vast knowledge of medical and stick-to-skin applications. This partnership has consistently helped us to assist our customers in optimizing the performance of their product and getting it to market sooner.
What is Material Converting?
Material converting is a general term for the process of modifying or combining raw materials to create valuable products. This can be as simple as cutting a large roll in half or as complex as cutting out unique shapes and laminating multiple materials together. Our converting capabilities include printing, multi-layer laminating, slitting, precision die cutting, and island placement.
Your Custom Converting Partner.
ATL tenaciously seeks the right solution to meet the unique requirements of each customer. Whether you work for a startup or a highly recognized medical device OEM, our extensive printing and converting capabilities, strong quality management system, and experienced staff is available to assist in the development and production of your custom product—from prototype to the final packaged product.
We are an FDA registered, ISO 13485:2016 certified, and cGMP compliant converter with cleanroom manufacturing capability. We provide material options and technical datasheets, lower minimum order quantities, sample rolls of material, and competitive pricing.
Check out the material data sheets for more information. Not sure what adhesive material best fits your application needs? Contact one of our specialists today or get started by utilizing Find My Adhesive