Multi-Panel Booklet Labels
Extend Content Labels are designed to maximize the space and convey in-depth and important labeling information. These labels are commonly seen on cosmetic bottles, vitamin bottles, and pharmaceutical bottles just to name a few. If you have ever seen a label that folds or pops out, then you have seen an extended content label. These labels are great for effectively getting your message and/or information across with a small amount of space.
Extended Label Construction
The base of the extended content labels is an adhesive that sticks directly to the bottle or product. On top the base label is another adhesive label that can be connected on one side, allowing the other side to peel up and reveal additional labels underneath. The number of panels, or pages, on your booklet label depends on the amount of content you need to communicate to the end consumer. A common feature of extended content labels is a resealable option that allowed the label to be repeatedly opened and closed.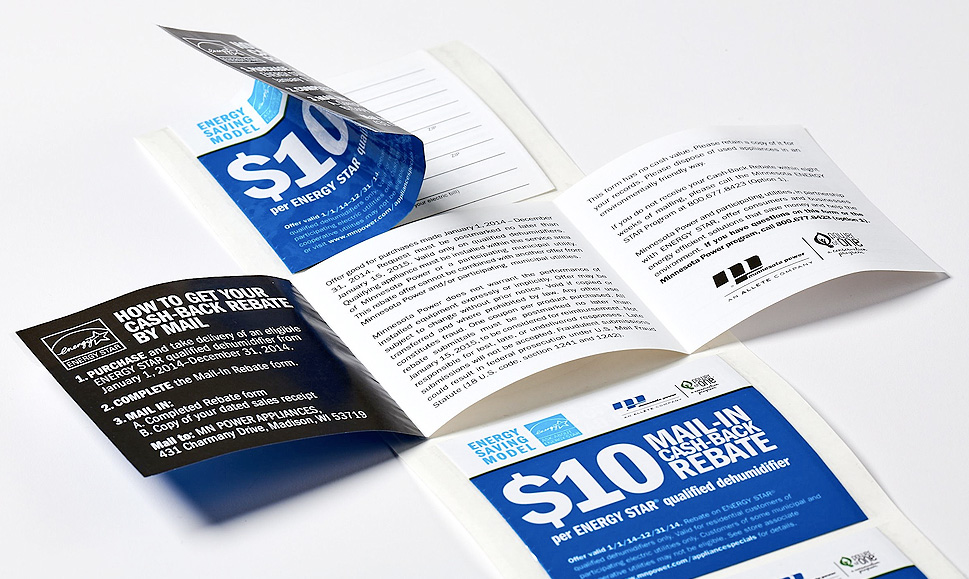 Uses for Extended Content Labels
Extended content labels are a great fit for products that have limited labeling space and can incorporate a wide range of information such as:
Multiple languages
Regulatory information
Instant redeemable coupons
Ingredients and Recipes
Instructions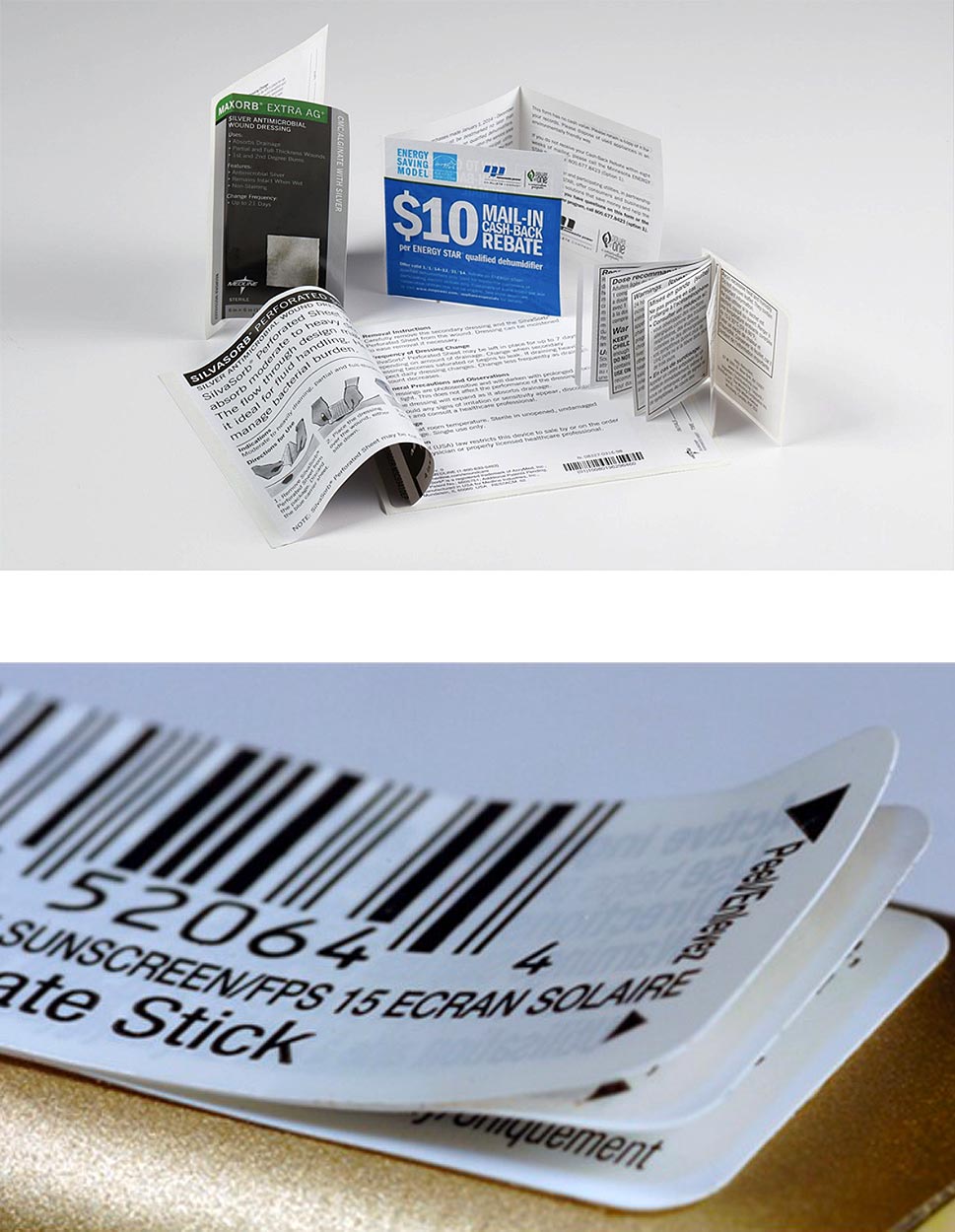 Types of Extended Content Labels
There are many different types of extended content labels. Each type of extended content label depends on the extent of content that your label requires.
Booklet Labels
Booklet labels can be several pages long and printed in several colors. These labels are great for meeting the content requirements of state and federal government regulations and are often used for pharmaceutical and nutraceutical products. ATL produces a wide variety of booklet labels, ranging in size, color, and the number of pages.
Multi-Panel Labels
Multi-panel labels allow for increased space for additional information without altering the initial footprint of the label. Multi-panel labels can be used for multiple language translations, nutrition information, regulatory information, additional product information, and company information.
2-Ply Labels
2-Ply labels typically hold 2-3 pages of information. 2-ply labels are great for food or cosmetic products that need extra space for nutrition facts or ingredients without compromising the branding and shelf appeal.
As a leading producer of extended content labels, ATL's team of experts knows all the ins and outs of extended label construction. Contact one of our experienced team members with any labeling questions and we will work with you to produce the label you are looking for.