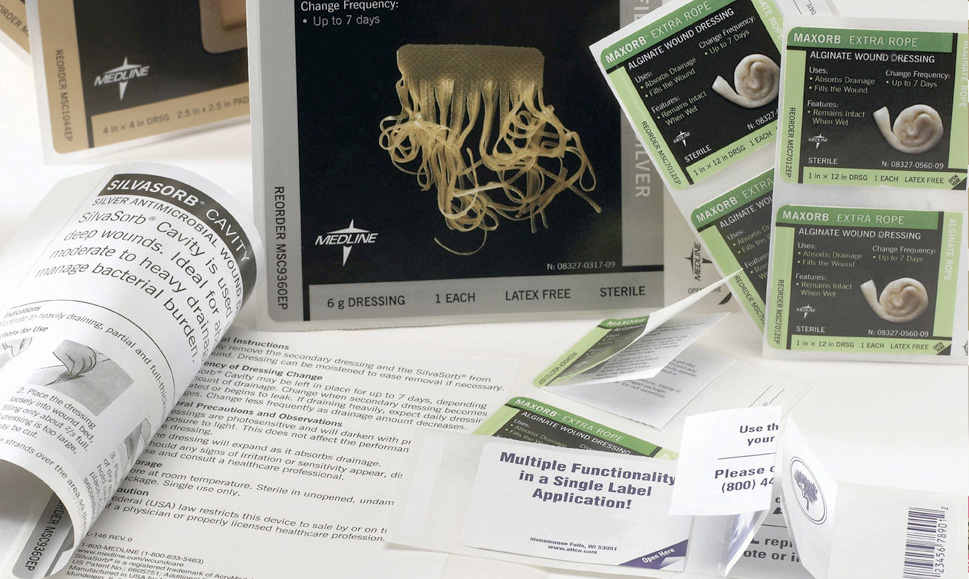 The pharmaceutical and biotechnology industries require labels for both clinical trial and commercial applications. These labels are essential as they facilitate identification and understanding of important information for end-users. Because the use of these pharmaceutical and biotech products can significantly affect the health of consumers, it is critical to have clear and accurate information regarding the usage instructions, expiration dates, and ingredients. As a leading supplier of pharmaceutical labels and biotech labels, ATL understands the importance of the durability, font size, material selection and product information for labels in these industries.
Once labels are printed, they are thoroughly inspected for consistency and accuracy. Our Quality Management System is registered to ISO 13485:2016. ATL is an FDA register and cGMP compliant manufacturer. Our robust Quality Management System is committed to delivering consistent, high-quality products to our customers. At ATL, quality is paramount to both our customers and to us.
Our digital plate making system, advanced inspection software, and full in-house print capabilities meet the ever-increasing demands. Connect with one of our Technical Specialist today and see how we can help with your next project.