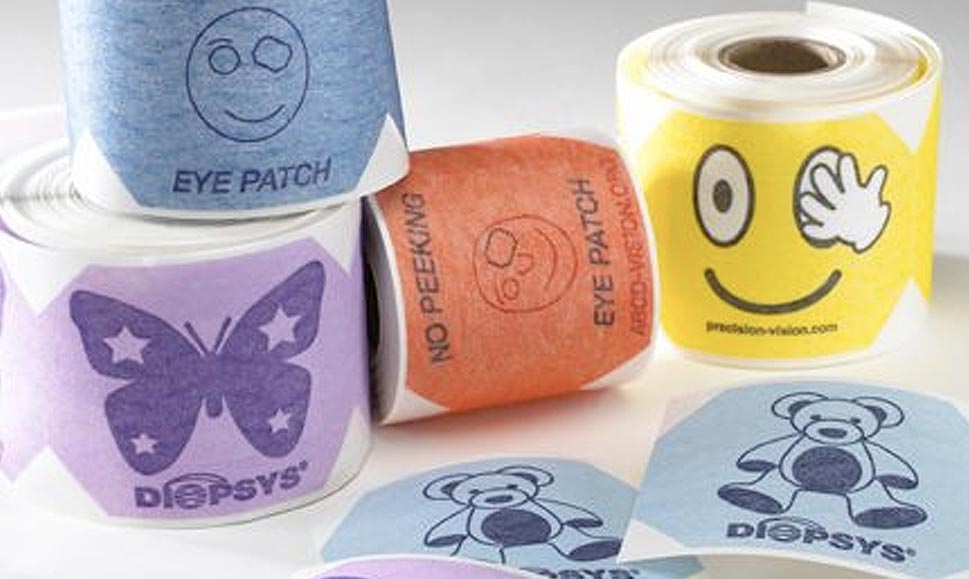 ATL worked closely with an ophthalmologist to design and manufacture a disposable eye patch for monocular acuity testing. ATL's disposable eye patch, made from 3M Micropore tape, has a pad that is island placed on the tape. This allows the patient to comfortably blink while wearing the eye patch as the pad protects the eyelashes from catching on the adhesive. These disposable eye patches are engineered with a gentle yet durable adhesive to enhance the comfort and ease during use. Because of the durability of the adhesive, one eye patch can be applied twice by the patient, removing and applying the eye patch to each eye.
Disposable eyepatches are a hygienic solution as they eliminate cross contamination. Unlike reusable eye patches, there is no need for the time consuming cleaning and disinfecting.
These eye patches can be customized with your logo, color, and design. You also have the option to purchase generic eye patches from the inventory that we in stock.
For more information on these eye patches or to request samples, please call us at 262.255.6150 or send an email to info@atlco.com.