Tamper-Proof Label Solutions for the Food and Beverage Industry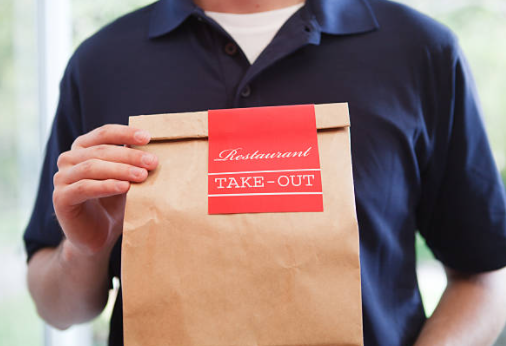 Traditionally used for pharmaceutical and high-value electronics, tamper-proof labels are now in demand for restaurants, grocery stores, and meal delivery services. With the COVID-19 pandemic, consumers turned to takeout, food delivery, and online grocery shopping and want assurance that their products have not been tampered with more than ever before.
A study by Response Labs in April 2020 found 36% of respondents cited a restaurant's COVID-19 precautions when asked what was most important when ordering takeout during the pandemic. This concern for food safety is driving the demand for tamper-evident labels. According to Future Market Insights, the security labels market is expected to surpass $45 billion by 2030.
Tamper-proof labels for food delivery containers are one of the top trends for 2021. The demand for take-out was at an all-time high in 2020, and there are no signs of slowing down. A tamper-proof label on pizza boxes, juice containers, and even the outside of to-go bags gives consumers assurance that their products have not been tampered with. ATL offers many tamper-proof solutions to help create tamper-resistant packaging solutions.
Tamper-Proof / Tamper-Evident Labels - A tamper-proof label and tamper-evident label consists of a permanent, pressure-sensitive adhesive with small slits running across the label. If attempting to remove the label, it separates into pieces, indicating proof of tampering.
Void Labels - A void label construction includes a pattern-release adhesive. If the label is removed, the adhesive will leave the word "VOID" on both the product and the back of the label to indicate tampering.
Frangible Film Labels - A Frangible label consists of a film and specially engineered adhesive. If the removal of the film is attempted, it fragments into tiny pieces that remain adhered to the product. This makes the label extremely difficult to remove entirely, leaving visual evidence of tampering.
Fiber Tear labels - A fiber label uses a permanent adhesive with twice the strength of common alternatives. This label will damage the underlying varnish box packaging if it is removed, leaving visual evidence of tampering.
As a long-time pressure sensitive adhesive (PSA) label printer, our team of innovative problem solvers is committed to finding the best solutions to meet your order requirements. Contact one of our specialists today to bring your next tamper-evident label project to life.