Chemical, Construction, Power & Safety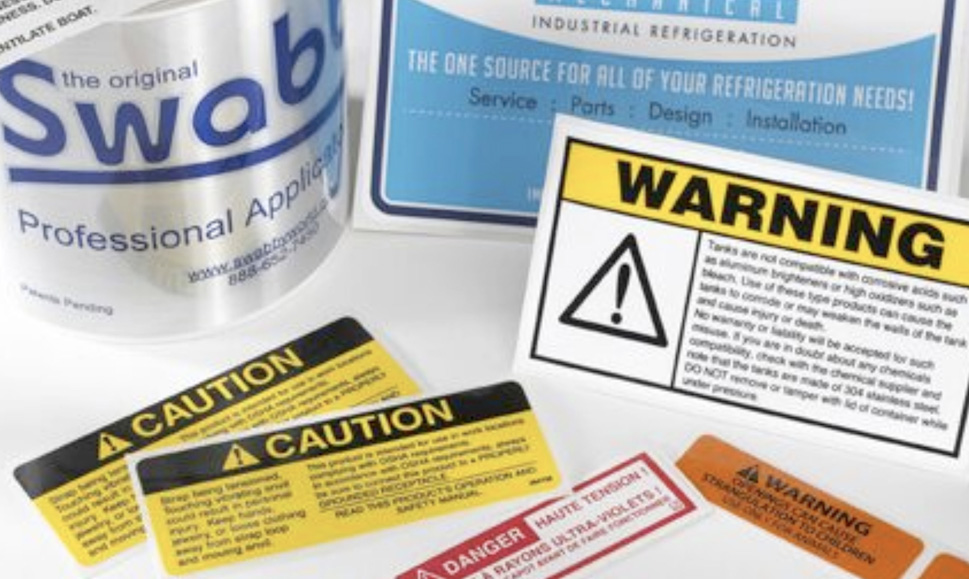 ATL prints and converts industrial tape, labels, and die-cut parts. The sales and engineering team are experts at assisting customers in selecting the best materials and adhesives to meet their label and part requirements.
For nearly 70 years, our industrial customers have depended on us to guide them through the design process and critical factors that affect the manufacture and application of labels used in this market, such as:
Printability
Long-term durability
Indoor or outdoor use
Moisture and chemical resistance
The surface the adhesive applies to
At ATL, we know all about the specific needs for industrial tape. Whether the industrial tape you're looking for is used for adhesive bonding, thread sealing, packaging, wrapping, electrical insulation, or other specialized applications, ATL can help. When selecting industrial tapes, knowing the type of tape you are looking for can be challenging. Our material specialists are here to help find exactly what type of industrial tape works for you.
When it comes to industrial labels, high-performing durability is a must. With ATL's subsurface printing techniques and material selection expertise, we produce labels that last - no tearing, scratching, fading, and peeling. With our flexographic and digital printing capabilities, we print high quality and vibrant graphics and text at an affordable cost.
Understanding the application of an industrial label or die-cut part plays a crucial role in material selection. Many industrial labels and die-cut parts require high-quality materials with high-performing durability that withstands harsh environments. Based on your needs and specifications, our engineers will assist in selecting materials that withstand direct sunlight, abrasive chemicals and solvents, and any other environmental conditions.
As a long-time 3M Preferred Converter, ATL also is experienced in die-cutting double-coated tapes, foams, and complex material constructions. Contact us for help with your new or existing industrial labeling needs.