Chemical, Construction, Power & Safety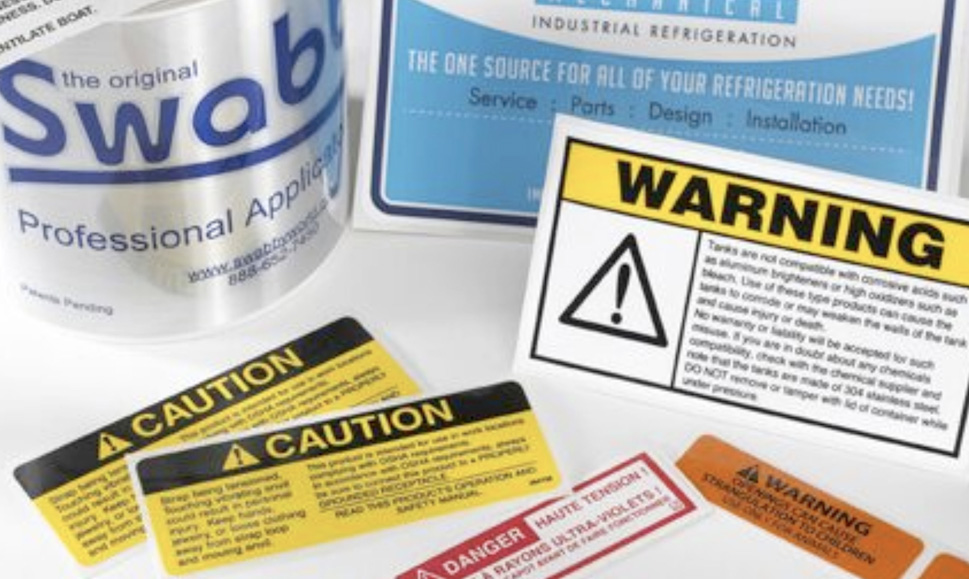 ATL prints and converts industrial labels and die-cut parts. The sales and engineering team are experts at assisting customers in selecting the best materials and adhesives to meet their label and part requirements.
For nearly 70 years, our industrial customers have depended on us to guide them through the design process and critical factors that affect the manufacture and application of labels used in this market, such as:
Printability
Long-term durability
Indoor or outdoor use
Moisture and chemical resistance
The surface the adhesive applies to
Many labels and die-cut components used in industrial applications require testing before production. At ATL, we ensure industrial labels and parts are tested and work before the first product ever rolls off the press.
As a long-time 3M Preferred Converter, ATL also is experienced in die cutting double-coated tapes, foams, and complex material constructions. Contact us for help with your new or existing industrial labeling needs.