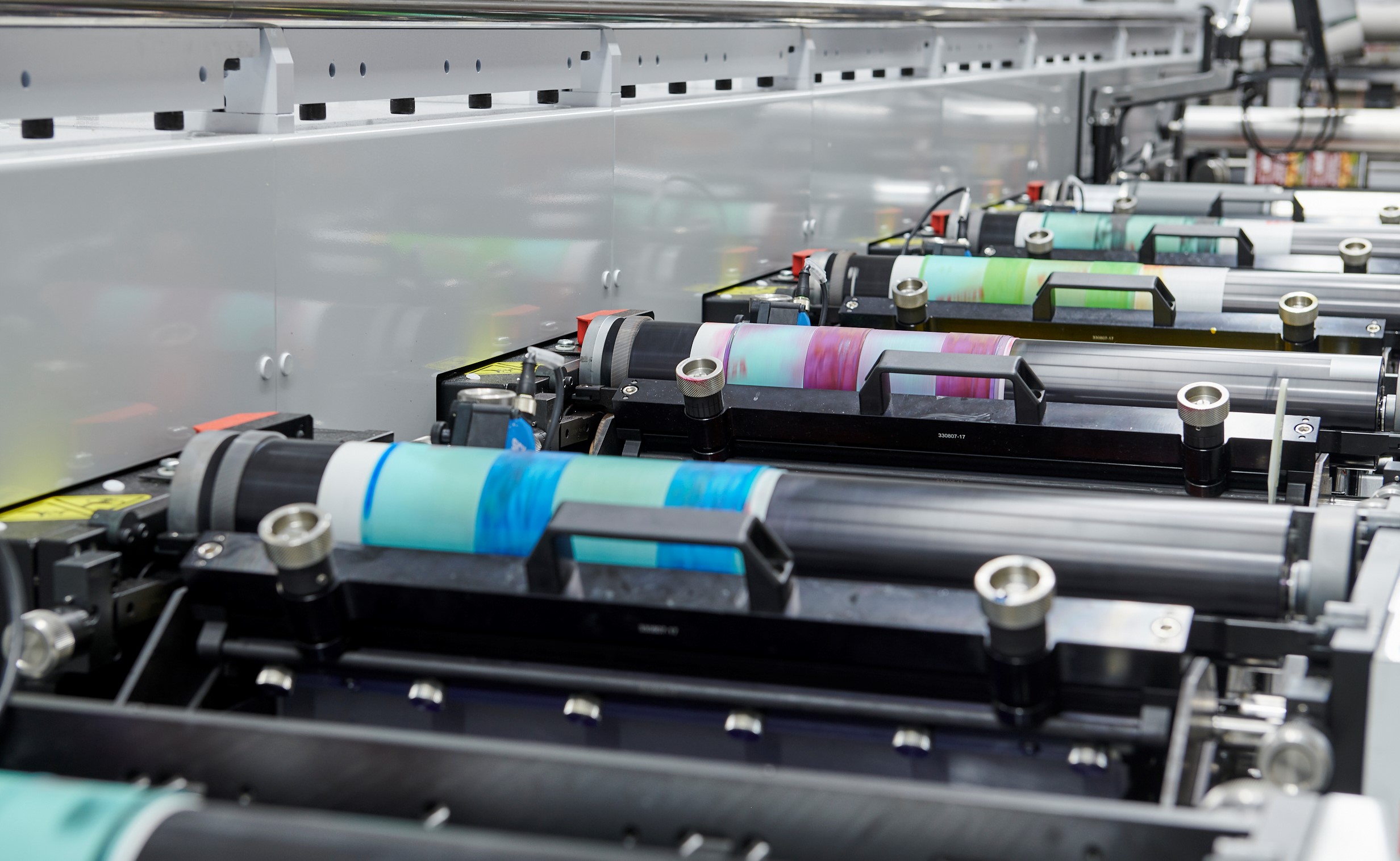 Flexible packaging is one of the fastest growing segments in the packaging industry, and with more brand competition than ever before, there is no question why. Not only has there been major advancements in technology and construction, but this packaging technique can also add branding value to any product through flexographic printing.
With the printing capabilities of flexographic printing, the branding and design possibilities are limitless. At ATL, we have 17" narrow web flexographic printing capability for up to 10 colors with water-based, UV, metallic inks, and more. There are many benefits to adding flexographic printing to your packaging materials including increased brand awareness and cost savings.
Printing directly onto flexible packaging film eliminates time and costs associated with other branding materials. This allows for minimal inventory, reduced waste, and faster turn around times to get your product to market. By taking advantage of flexographic printing, your flexible packaging material will have high-quality branding at high-speed production volumes; creating cost-efficient results.
With nearly 70 years of printing experience, our Graphic Design and Pre-Press team have the knowledge and technology to deliver consistent high quality products. No matter what design you need, our full service team will walk you through the printing process, from design to delivery, to help you develop the best printed flexible packaging for your products.
Contact one of our Technical Sales Specialists today to learn more about how flexographic printing can enhance your flexible packaging product.