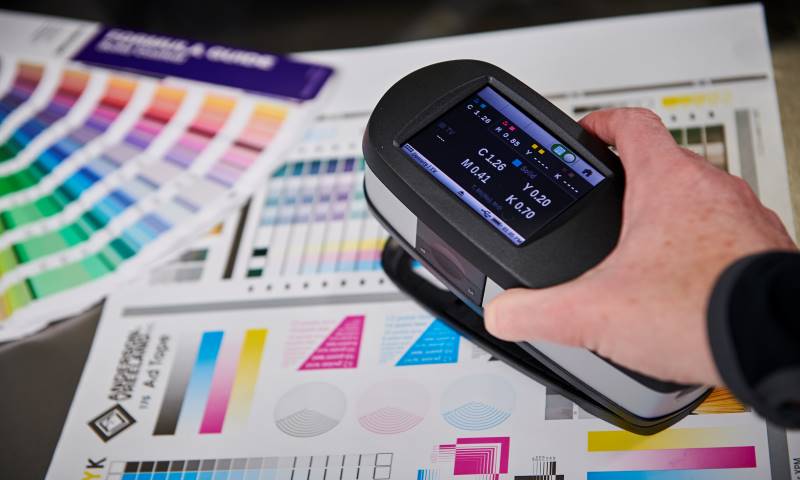 Designing a perfect label is one thing, but having it printed perfectly is another. Creating the art and having accurate, pre-press file management is the key to the successful production of any print project…it all starts here.
Our Graphic Design and Pre-Press team has the experience and technology to deliver a quality product and positive printing experience every time. We use a 100% digital workflow from art to press. We analyze customers' artwork files and often assist in creating new graphic designs. We ensure all elements are printable and make adjustments to tonal values, color output, dot gain, line weight, type sizes, traps, and registration. We create proofs that represent the final product and gain customer approval before going to press.
Working in partnership, we provide you with:
An experienced Graphic Arts team – available to assist with design work.
Art inspection and pre-press digital proofing system.
Advanced digital plate making technology.
4-Color Process or Spot Color/Pantone colors.