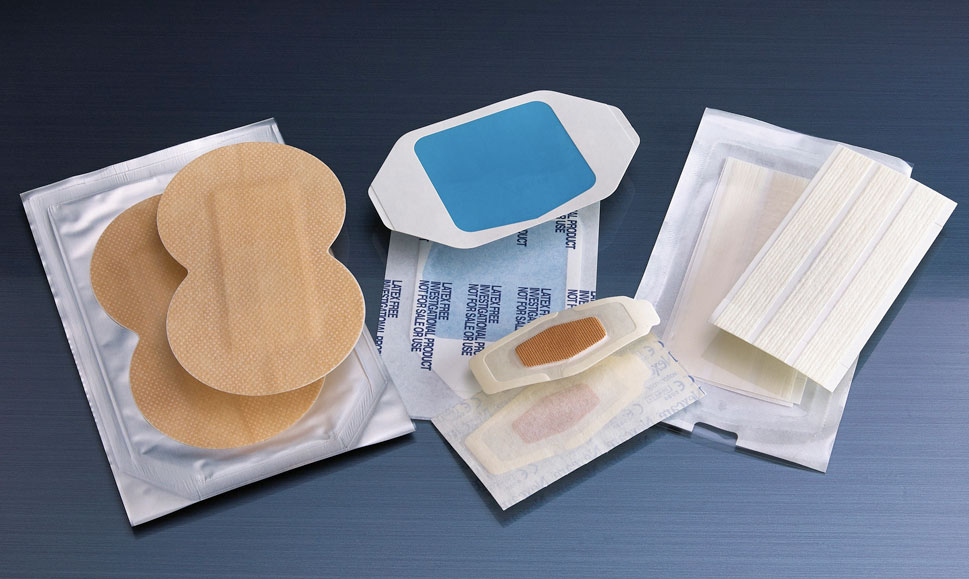 Some product designs require that a separate substrate material be placed in a precise location within a zone of adhesive on a larger part. In the converting industry, this process is often referred to as island placement. Island placement is the process of starting and stopping a secondary web of material so a die cut part can be placed on the primary web. The secondary web may introduce a die cut part made in a different process or it may be a part produced within the same converting process. This island placement process eliminates unnecessary waste, produces high-value products, and is a good option for complex parts that may involve expensive materials. ATL uses industry-leading, narrow web, die cutting presses with advanced servo technology and closed-loop registration to manufacture precision, island placed products for many markets and applications.
Placebo and Transdermal Patches
Placebo and transdermal patch usage is on the rise. As an FDA registered manufacturer, ATL can assist you with material selection, product design, manufacturing, and packaging aspects of your product.